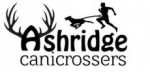 Report by Lizzie Wales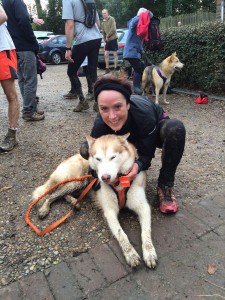 Aussie and I took part in the 10km distance in the beautiful Ashurst, Kent, with spectacular views over the Medway Valley! It was a really well organised event, very friendly and a good mix of both Canicrossers And Dogless Runners!
We were promised both mud and hills and they didn't disappoint! Because of the recent weather conditions we were also blessed with bogland, large fallen trees to hurdle , puddles and harsh crosswinds in open clay fields! All in all a very challenging but rewarding race! We were very pleased to get placed 8th out of 24th in the Female group and 26th of 76 overall! I will be signing up to the full series next year without a doubt.