Ashridge Canicrossers held their first race on the 3rd & 4th of January 2015 and it proved to be very well received by all racers.
The aim of the race was to promote a fun and welcoming community sport to those new to canicross running. We also wanted existing canicrossers who travel to running events from around the UK to experience the pleasure of running around Ashridge.
Due to the popularity of the first race, a second race was organised by Ashridge Canicrossers and was held on the 2nd & 3rd Janaury 2016. For information regarding previous races and to view past results, please see the Previous Races page.
Preparations are currently underway for our 2018 race. Please keep an eye on the Ashridge Canicross 2018 Race page for future updates.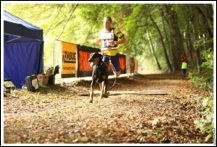 Run meets are held every Saturday morning at 9.30 am and every Wednesday evening at 7.30pm.
Details of each meet are posted on our Facebook page, which can be reached by clicking on the Facebook icon in the top right hand corner of this page. Once your request to join the group has been accepted you will be able to view more information about each meet.
Alternatively, please click on our Meets page for more information.