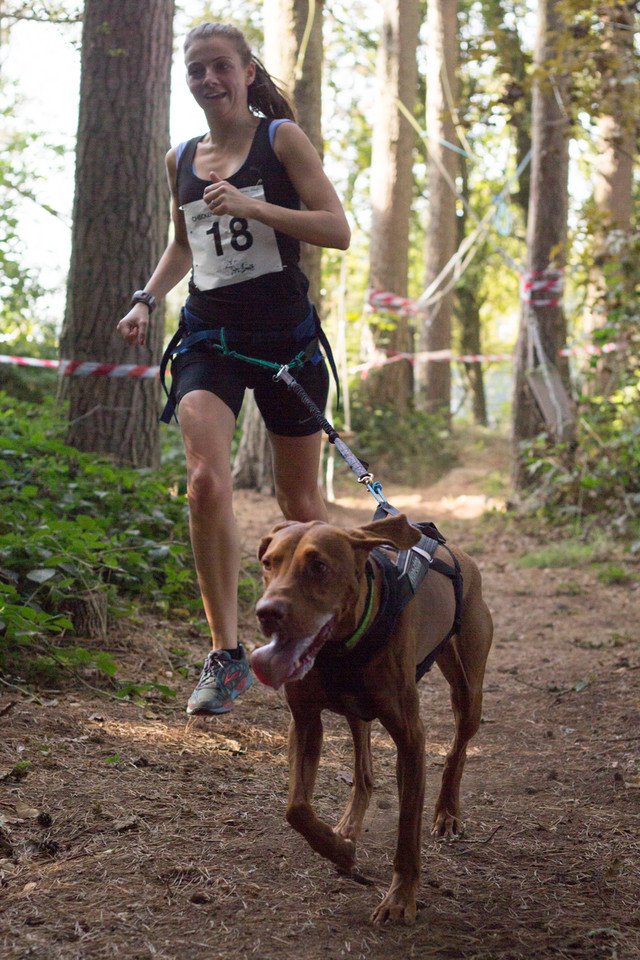 I've been running with Chester, a 3 year old Hungarian Vizsla, since he was 2 years old and we absolutely love it!  Running with him has really pushed me as he's always raring to go – usually at speed!  Chester is a great running companion and canicrossing is brilliant exercise for him.
You will hear us before you see us as Chester is one of the loudest Ashridge Canicross dogs – barking before, during and after our runs.  It's been a struggle keeping up with him at times (especially on the downhills!) but we're working as a great team now.
Running with Ashridge Canicrossers has been a brilliant way to meet new people and their enthusiastic dogs.  There's always lots of help and advice between club members and runs to suit all paces and speeds. Chester and I would still be plodding along the pavements if I hadn't joined the club.