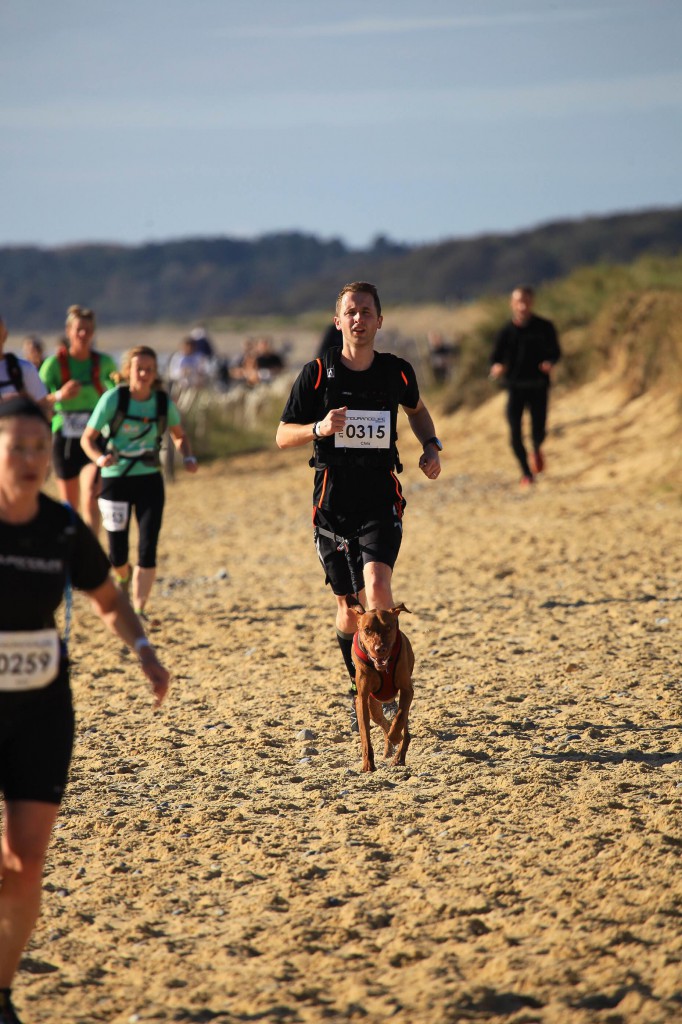 I've only been running since September 2013 with my Vizzie; Hudson. I wouldn't have said I was much of a runner before I tried Canicross but once I'd given it a go I was hooked!  I've even taken to running locally and at events without the dog!  But Canicross is what I really enjoy!!
There's honestly nothing better than running along a headtorch lit single track at speed on a cold and crispy evening with the dog out front!
I was quite apprehensive about coming along to the club but I needn't have worried because everyone is so friendly and helpful and I've made some good friends out of it too.
My greatest achievements this year have been a 1st at Wildman 2014, 3rd place at Brutal Long Valley 2014 and to run at the Coastal Trail Series Suffolk half marathon.
Aims for next year; to run in a couple more half marathons and to get quicker at 10k races!